Your Mailing List = Increased Profits
In the UK, e-mail marketing remains one of the best methods to keep customers informed of the latest news and offers. Therefore, if you have a significant mailing list, you could be missing out on the opportunity to increase sales and profits.
When you actively use your company's mailing list, it is 6x more likely that a customer will click through to your website or a newsletter download. As the customer has signed up to receive news from your business, they are already one step closer to making that purchase.
At Digita, we can work with you to compose an e-mail marketing that brings showcases your products and services to the highest level. Contact us to see how we can bring your e-mail marketing game to the next level.
Digita Design For Your Mailing List
At Digita Agency, we pride ourselves on creating industry-leading graphics that can stop scrolling and turn heads. By making your e-mail marketing campaign stand out, you will generate greater interest in your audience and get more clicks.
Our team can add a touch of class to your company's newsletters, welcome, and sale e-mails with professional Digita design and copywriting service. Whether you need short, snappy content, or longer PDF brochures, we have you covered.
With Digita Agency, your next e-mail marketing campaign can start reaping the rewards, fast. Contact us to find out how.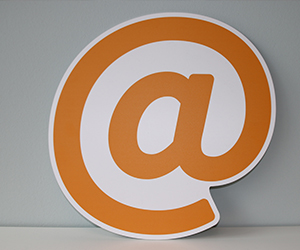 e-Email Marketing with good design for increased profits