Digita is a digital agency in Belfast with the tools to ensure your business is catered for online. The agency's team can build and develop your company's approach to holistic website, SEO and advertising strategy for the year ahead.
The digital landscape is an ever-changing one, and any digital agency must have the skills to move with the times. Digita Agency, Belfast, has an approach that ensures your company is not left behind.
We have a talented team who can offer a full suite of digital services to each of our clients. The professionals at Digita have the experience required to assist you with your business' goals. We can do this in the immediate future and beyond.
As a digital agency in Belfast, we firmly believe that what we offer sets us apart from the competition. Read this article to find out how we are different from the rest.
Need A Digital Agency In Belfast? We Are Digita
If you require a digital agency in Belfast who can take care of all your company's digital needs, look no further. We are Digita Agency. We are you complete digital solution.
When you consider working with a new digital agency, it is imperative that you know that they have your needs at the forefront of their approach. This is how the team at Digita work with clients from all industries and sectors.
Founded in 2018, Digita Agency have developed a broad portfolio of work that spans right across a host of areas. We firmly believe that we combine a perfect balance of professional skillsets with real-world experience. By doing so, we can deliver the digital services to our clients that are to the highest standards.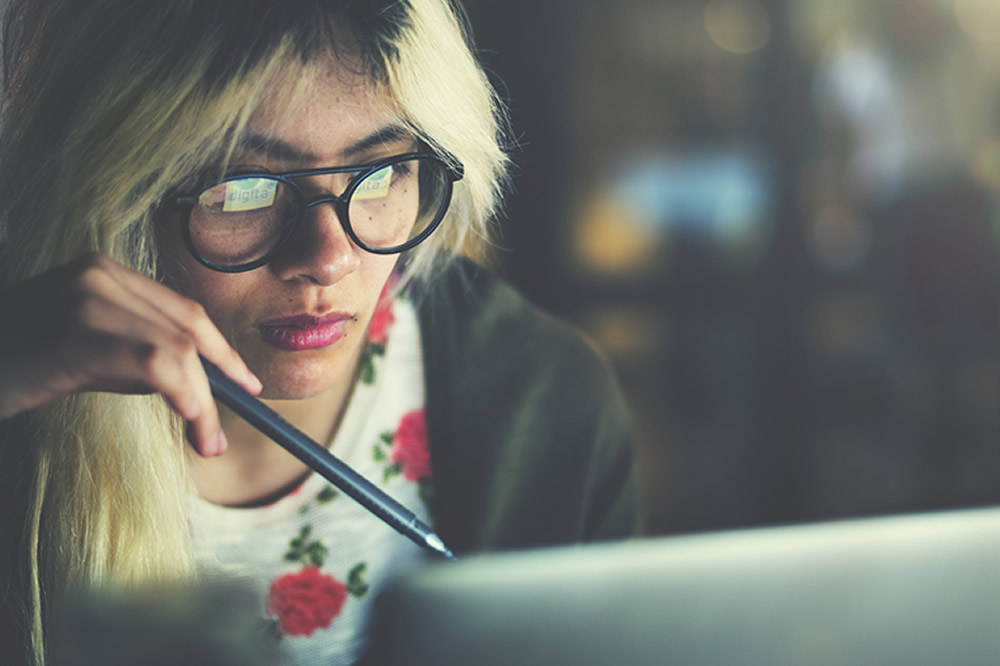 Client Focused Ethos
Clients are at the heart of everything we do at Digita Agency, Belfast. Right from the outset, we work to have a personal approach to the way we approach a client's digital needs.
We pride ourselves in building and maintaining excellent relationships with clients. This means that those clients understand how we look after their work from start to finish as though it were our own.
The team at Digita buy into the agency's client-focused ethos and work to make a client's digital vision become a reality. Once you are a Digita client, you will understand what sets us apart from the rest.
Digital Services Under One Roof
When you work with Digita, we carry out all services in-house. This means that there is no need for us to seek out freelance professionals to complete work on our behalf. We have all digital services your business may require under one roof.
The services that Digita Agency, Belfast, provide are:
Whether you need guidance from the start or require consultation on an existing campaign, we are the digital agency to guide you through to the other side. Why not see how our digital services can help you in the year ahead?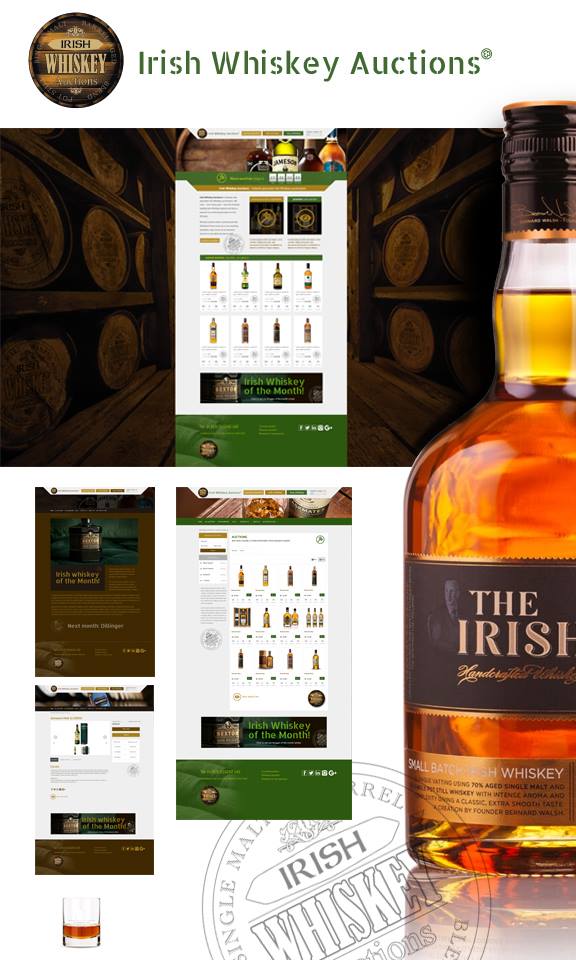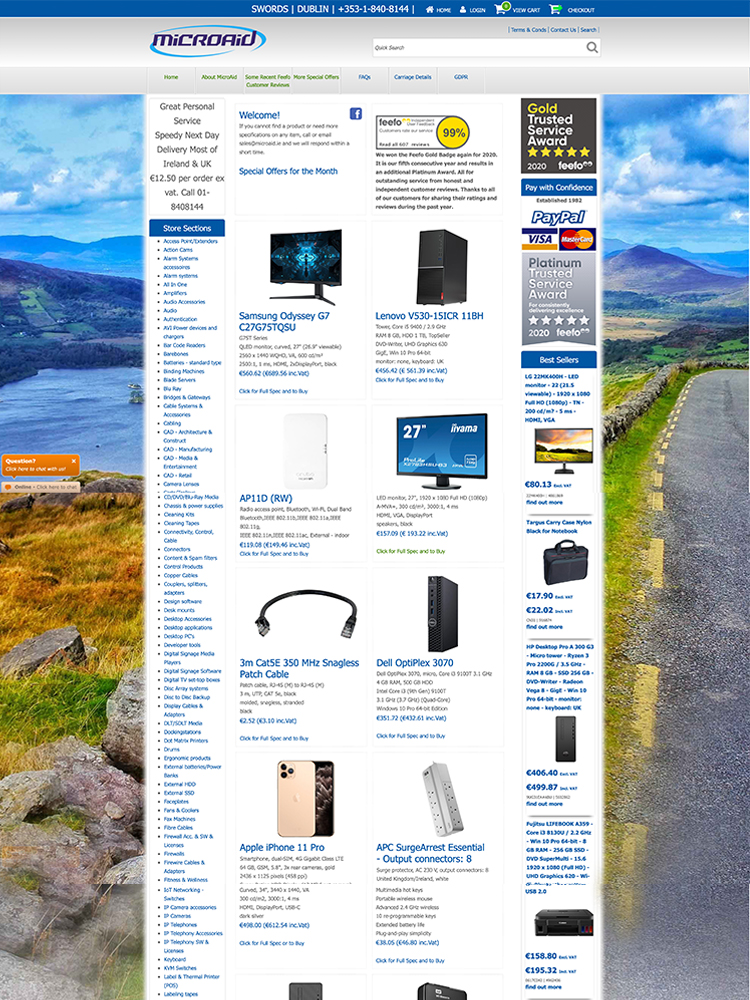 Ecommerce Website Design Specialists
One of the leading digital services that we offer to clients is that of bespoke eCommerce website design. For years, we have created numerous sites for clients that deliver both beautiful visual layout with all the functionality required to get ahead of the competition.
Our team work alongside you to ensure that your company's brand and identity is translated precisely as you would like it to be. We understand that every business is as individual as a fingerprint, and we want to provide that added touch of class to offer a unique online shopping experience.
There is no doubt that a tailor-made eCommerce website design from Digita Agency can help lift your company's online trade to a higher level. Allow us to show you how a Digita eCommerce web solution can transform your fortunes online.
Social Media Campaigns
When it comes to driving traffic to your Digita bespoke website design, there is nothing better than a fully developed social media plan. Our social media specialist can compose a bespoke digital content plan to schedule posts that showcase all of your company's areas.
You can decide to utilise social media in several ways. These can include:
Organic Social Media - Where your existing followers and targeted hashtag usage helps drive website traffic,
Pay Per Click (PPC) Social Media - Where tools like Facebook Ads Manager can be used to target specific demographics and audiences,
Social Media Account Optimisation - Where accounts are optimised to include all possible information required to optimise your account's performance.
If you require a digital agency in Belfast who utilise social media to increase website traffic and, in turn, potential leads and sales, contact Digita today.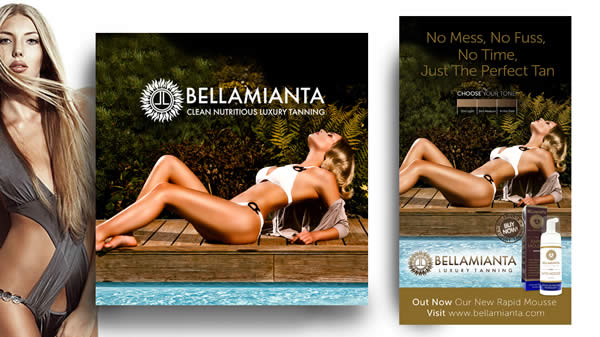 Need A Digital Agency In Belfast? Call Digita Today
The digital world is one that continuously shifts and evolves to new trends and niches. Whether you are a company who trades solely online or utilise the web to drive footfall to your brick-and-mortar store, we are the digital agency in Belfast who can help you today.
There is no doubt that all businesses need a digital presence in one form or another. As a digital agency who combine creative flair with professional, real-life experience, we can help your business pinpoint exactly which areas require attention and how Digita can support any transition.
If your company are looking to find a digital agency in Belfast who provide numerous online services under one roof, team up with Digita. Our staff are always available to give you a bespoke quote for your company's needs.
We are Digita - your complete digital solution.
---
Keywords: digita-agency | digita agency | belfast | northern ireland | website design | seo
blog id: 1 | Digita Agency Belfast: What Sets Digita Apart
Need a digital agency in Belfast? Digita is an agency with a difference. We offer services to help you succeed online. We are different. We are Digita. | Digita Agency Belfast: What Sets Digita Apart